Medically Supported Weight Loss
If you're overweight or obese, one of the best ways to improve your chances of success with fertility treatment-- or getting pregnant naturally-- is to lose weight. Even a small loss of 10-15 pounds can be significant. But losing weight is often easier said than done.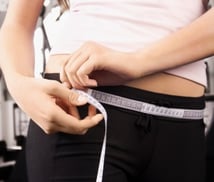 Fortunately, we can offer you access to a tried and tested weight-loss regimen that's supported by evidence:the Ideal Protein diet.
Ideal Protein is a highly effective, medically created program that addresses the real reasons you struggle with weight loss. It does so by providing the body with the right amount of protein, increasing consumption of vegetables, and decreasing the consumption of carbohydrates, which lead to fat storage and an unhealthy pancreas.
Improved Fertility, Improved Overall Health
A recent, comprehensive study showed that high compliance with the Ideal Protein program produces significant weight loss and, as a result of the weight loss, a decrease in:
Cholesterol
Blood pressure
Blood sugar
Fats
Results in our clinic support these findings. Our clients who adhere to the Ideal Protein protocol have seen dramatic improvement in their success with infertility treatment and significant improvement in their health.
Real Results for Real Clients
"My husband and I struggled to conceive after trying for years and having miscarriages. We were referred to a fertility clinic, and the doctor suggested Ideal Protein for weight loss to increase our chances of fertility. After 50 pounds of weight loss, my husband and I conceived twins.

Ideal Protein was a great fit for me because it tells you exactly what you need to eat and there are 4 phases to help you be successful and keep the weight off. Plus you have a great coach to check in with and help you through the process!"

Shari C. Snavely
"The first time I heard about the Ideal Protein Diet was when my Dr suggested me to go on it to lose weight so I can go through with IVF treatment. Ideal Protein help me lose about 60 lbs and I went through with the IVF treatment with success. I now have a healthy baby boy. I'm currently back on Ideal Protein successfully losing the baby weight."
Maira Rivera

Take Action Today

If you are ready to finally meet your weight objective, maintain a healthy weight and lifestyle, and address chronic conditions that are damaging to your health, contact us about Ideal Protein.

We will provide the support, education and tools necessary for you to change your life for the better!

Weight Loss Coach Leslye Jones-Beatty, J.D., has extensive experience with weight loss treatments. She finds Ideal Protein to be far more effective for lasting weight loss and improved health than other methods. It is scientifically and medically designed to burn stored fat while maintaining muscle mass, has a comprehensive maintenance program that helps dieters keep the weight off, and is scientifically designed to improve overall health.

To take action, contact:info@infiafertility.com, call 847-322-5221,or fill out the form on this page!