About InVia Fertility Specialists
InVia Fertility Specialists' principal medical staff includes physicians who understand that patients need doctors who are not just experienced, but accessible and personable.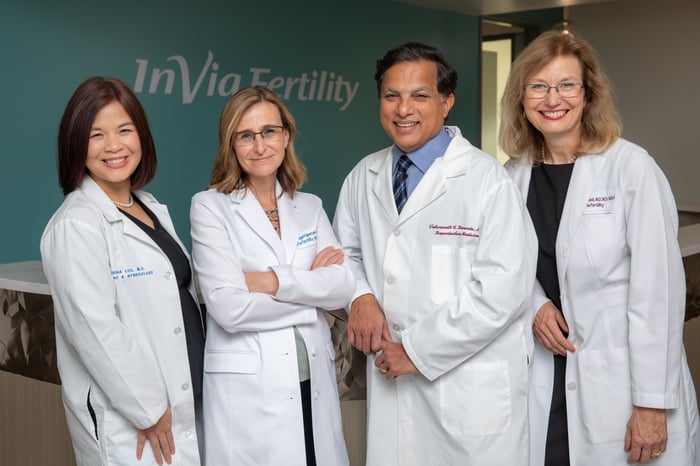 Doctors Karande, Klipstein, Puscheck, and Luu bring decades of expertise in reproductive medicine to your case, and will work closely with you to develop a personalized fertility treatment plan that incorporates state-of-the-art fertility treatment methods appropriate to your needs.

Our Experience Leads to Your Experience
InVia Fertility is proud to be a part of First Fertility, a fertility company that offers comprehensive and customized care for patients to grow their families. First Fertility has the most experienced leadership team in fertility healthcare, and this depth of understanding helps create a foundation upon which the most positive outcomes can be achieved.
Learn More About First Fertility
Accomplished, Caring Fertility Doctors and Technicians
Everyone on the staff at InVia Fertility Specialists considers it an honor to help patients like you on the journey towards a healthy pregnancy. From our front office to our treatment rooms, we aim to offer you the best possible chance at achieving your dream in a comforting, supportive environment.
As a Chicago area fertility clinic, we are proud to be able to support the needs of clients from the Chicagoland area's diverse communities—often in their own languages. We have staff members who are fluent in Spanish, Polish, Vietnamese, Japanese, Russian, Hebrew and Hindi, as well as English.
We also support LGBT+ couples and families seeking fertility treatment, including egg donation and surrogacy.
Learn more about our staff members.
Innovative, Evidence-Based Fertility Treatment
We provide a wide range of assisted reproductive technologies (ART) for both male and female fertility concerns. Your first visit to InVia includes a comprehensive conversation with one of our board certified infertility specialists, where you will discuss the necessary infertility testing to determine your diagnosis.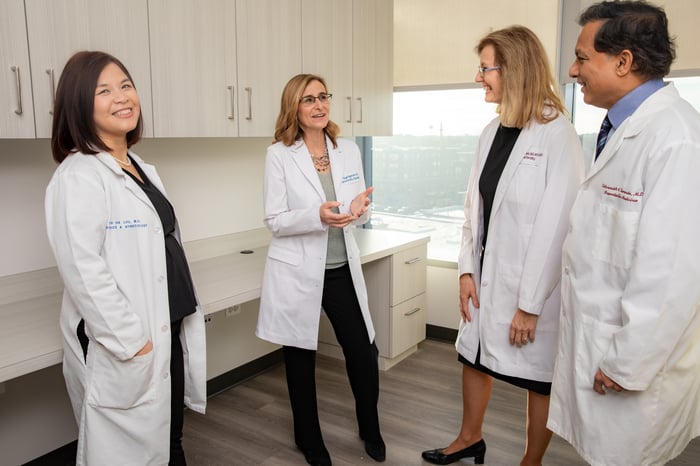 Men will be asked to have a semen analysis, and women will be asked to undergo a hormone evaluation. Women may also have an evaluation of the uterus and fallopian tubes.
Once we have determined a best course of action, we can offer you a complete range of ART for both male and female concerns. Find out about our treatment options here.
Accessible, Convenient Chicago Area Fertility Treatment Locations
InVia Fertility Specialists has five convenient locations in the north and northwest suburbs of Chicago, Illinois:
All five of our clinics provide a welcoming environment designed with your needs in mind. We also provide convenient access to your records and test results through our secure online patient portal.
We look forward to helping you achieve your dreams of growing your family! Choose a location above to find out more, or schedule an appointment with us online today.