Meet Our Chicago Fertility Doctors
At InVia Fertility Specialists, we focus on a single mission – helping couples create their families. Our entire practice is comprised of true professionals: experts in infertility care who are innovators and leaders. From our treatment rooms to the front office, we are committed to helping you reach your dream of having a baby.
Dr. Vishvanath Karande, M.D., F.A.C.O.G.
Dr. Vishvanath Karande, M.D., F.A.C.O.G. Dr. Vishvanath C. Karande is a nationally recognized leader in infertility treatment and research, and an accomplished laparoscopic surgeon.
An innovator in the field of infertility, he made the first embryo adoption possible in Illinois in 1998. Under his direction, we offer the latest assisted reproductive technologies in our state-of-the-art facilities, including PGD, ICSI, and AZH.
Learn more about Dr. Karande's experience and expertise.
---
Dr. Sigal Klipstein, M.D., F.A.C.O.G.
Dr. Sigal Klipstein is board certified in both obstetrics and gynecology as well as reproductive endocrinology and infertility. She holds fellowships in infertility and medical ethics.
Dr. Klipstein is also the Director of our Egg Donor program.
Read more about Dr. Klipstein's accomplishments.
---
Dr. Elizabeth Puscheck, M.D., M.S., M.B.A., F.A.C.O.G.
A nationally recognized expert in gynecologic ultrasound techniques, Dr. Elizabeth Puscheck is board certified in both Obstetrics/Gynecology and Reproductive Endocrinology and Infertility.
She is an examiner for the American Board of Obstetrics and Gynecology (ABOG) and chair of the American Institute of Ultrasound in Medicine's Reproductive Medicine Pelvic Ultrasound Guideline committee.
Read more about her accomplishments here.
---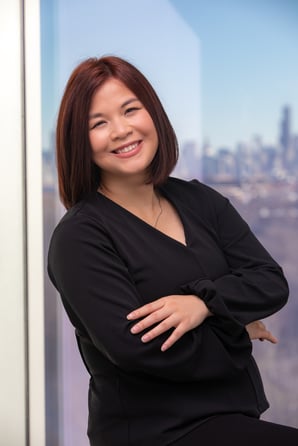 Dr. Thanh-Ha Luu, M.D.
Thanh Ha Luu, MD, earned her medical degree from the Rush University Medical College in Chicago. She completed her residency in Obstetrics and Gynecology at the Cleveland Clinic and her fellowship in Reproductive Endocrinology and Infertility at the University of Colorado.
Dr. Luu is board certified in obstetrics and gynecology and board eligible in reproductive endocrinology and infertility.
Read more about Dr. Luu's Accomplishments here.
---
Our Technicians
InVia Fertility Specialists is proud of its nursing, embryology, and ultrasound staff. These caring professionals will play important roles in your fertility treatment care, so we select skilled, credentialed reproductive medicine experts to join our team. Find out more about our technicians.
Your Fertility Specialists Team
All of us at InVia Fertility Specialists are here to support you-- no matter what your family looks like now, we want to help you make it grow. Schedule an appointment with our Chicago fertility doctors today to begin your pathway to pregnancy!