PeriodFertile WindowOvulating
Reset Calendar
Maximize Your Chances of Getting Pregnant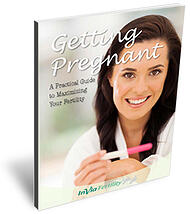 The best time to try for pregnancy is in the three days leading to ovulation—the so-called "fertility window".
You can take some additional, simple steps to increase your odds of natural conception:
Have intercourse often and time it with your fertility window
Maintain a healthy lifestyle – get adequate sleep and regular exercise
Reduce consumption of coffee and eliminate alcohol altogether
Stop smoking
Still Having Trouble Trying to Conceive?
If you've been trying to get pregnant for six months to a year with no success, it may be time to seek a specialist's help. Contact InVia Fertility today to make an appointment at one of our four Chicagoland area fertility clinics.