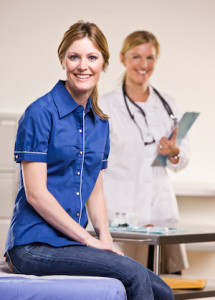 Looking for an egg donor? Before you even get to making decisions about the donor, you need to choose the right fertility clinic. In this post, we list some of the factors you want to look for in a fertility clinic if you want the right support in finding the right egg donor.
Talk with the staff and review any materials they have to see what qualities they look for in choosing an egg donor and make sure they are aligned with what you are looking for. Finding a facility with a large selection of donors increases your odds of finding a good physical match.
Make sure you choose a clinic that goes beyond the physical characteristics and gets to the heart of a donor's personality. They should provide you with the tools necessary to choose a donor based on the characteristics that are important to you. These may be appearance, personality, talents, academic background or a combination of these. The best clinics will put themselves in the shoes of the intended parents, always keeping in mind what is important for you.
Most importantly, make sure all of the egg donors are medically screened. What this means for you is that when you choose a donor, you can be assured that her fertility potential was thoroughly tested to ensure the best possible chance that she will produce high-quality eggs.
Some women do much soul searching to find their ideal donor only to be told that their dream donor's ovaries are small or that her hormone levels do not qualify her to be a donor. Choosing an egg donor who turns out not to be suitable can be heartbreaking.
With careful attention to both the personal qualities of a donor and her ability to produce eggs that will result in a pregnancy, a good clinic is able to make the process of choosing and using an egg donor both less stressful and more successful.
Quality clinics will help their parents-to-be with the process of choosing an egg donor. Ask about their program and the process of egg donation. You will also have the chance to review available donors and ask detailed questions about them. For out-of-town intended parents, see if this meeting can be done as a phone conference.
The process doesn't stop once you've chosen a donor. When researching clinics, see what support they will offer throughout the process to ensure that everything goes smoothly. A good fertility center will be there for you until you achieve a pregnancy.
To work with a fertility team that will make your egg donor search and procedure successful, make an appointment at one of InVia's four Chicago area fertility clinics.