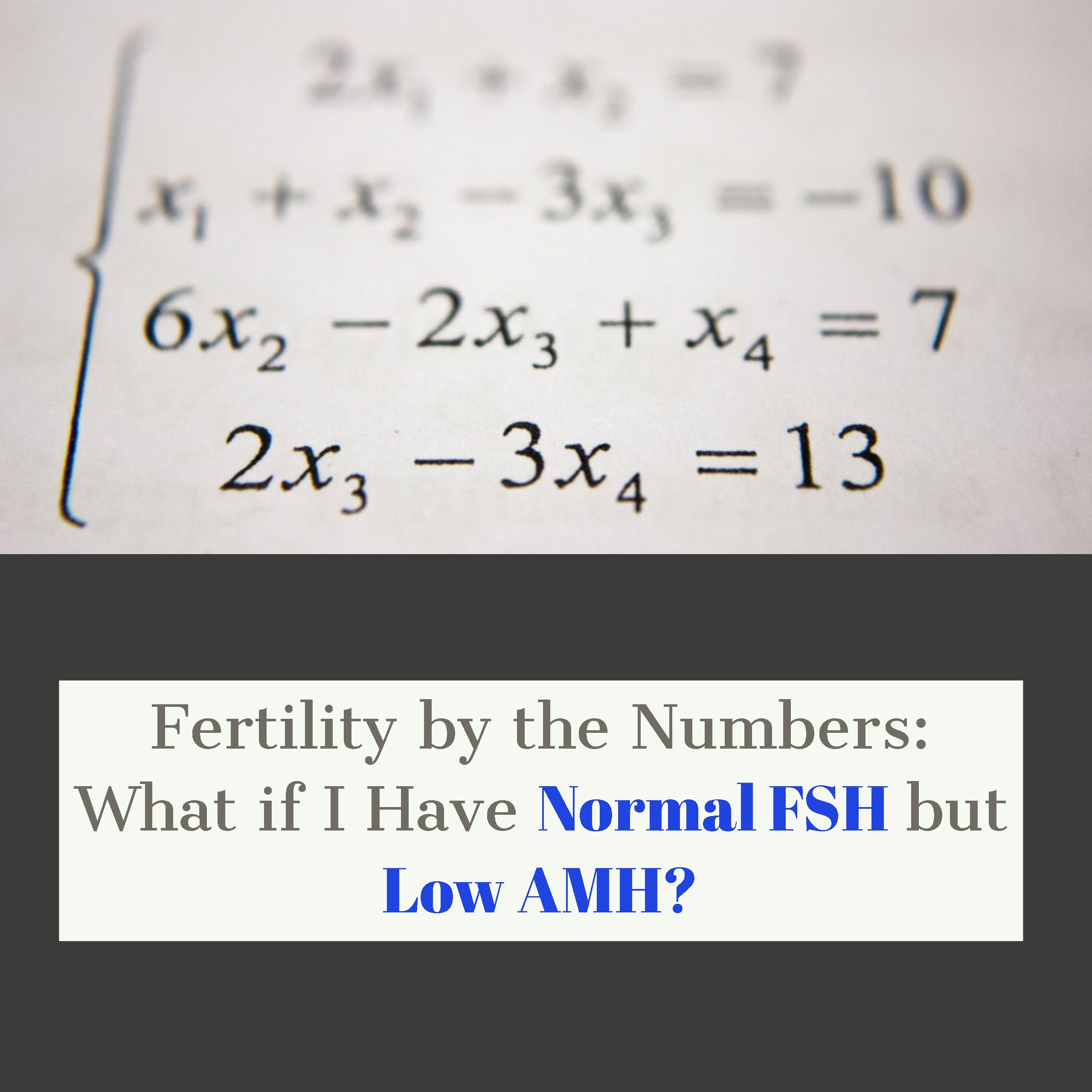 A cycle day-3 follicle stimulating hormone (FSH) level and anti-mullerian hormone (AMH) level are commonly used to evaluate ovarian reserve. FSH level generally predicts pregnancy rates with in vitro fertilization (IVF) and a level < 10 mIU/mL is considered "reassuring".
On the other hand, AMH levels predict the number of follicles (eggs) that the patient will produce during IVF and a level > 0.8 ng/mL is considered "reassuring". (It is important to note that these cut-off levels can vary based on the assay used and can vary from lab to lab.)
A combination of reassuring FSH and AMH levels is generally considered "good" and a combination of concerning FSH (> 10 mIU/mL) and concerning AMH level (< 0.8 ng/mL) is generally considered "bad".
But, what if there is discordance between FSH and AMH levels?